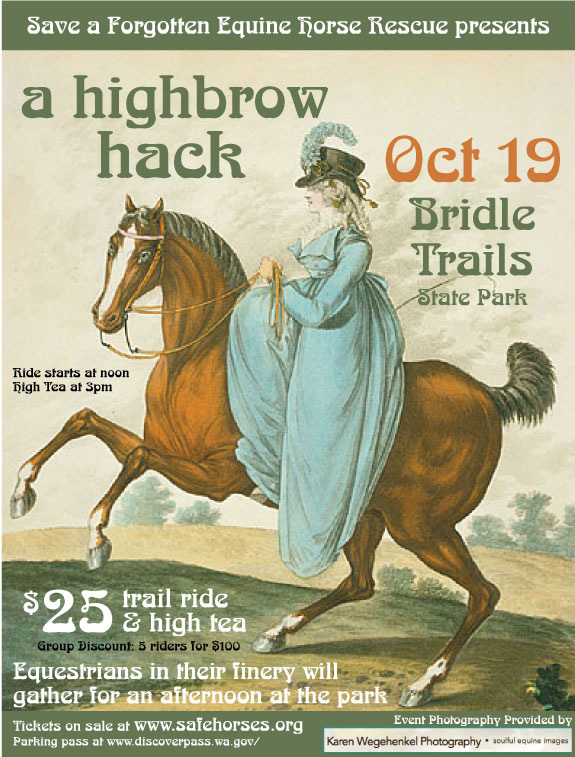 Tickets are now on sale for our second annual Highbrow Hack at Bridle Trails State Park on October 19th. Last year's event was a lot of fun…it was a beautiful day for a trail ride, and some of the costumes that our riders came up with were truly stunning! Everyone had a lovely time, so we have decided to give it another go. If you missed last year's ride, click here to take a look at some of the snapshots that were taken that day.
Tickets are $25 each and that includes high tea and a donation to SAFE. We're also selling tickets at a group rate of 5 for $100, if purchased at one time.
ONLINE TICKET SALES — CLICK HERE!
The ride starts at noon and we'll be serving high tea at 3pm. During tea, if your horse can tie safely, you will be able to tie your horse to a hitching post or to your trailer. No tying horses to fences!!!!
Photographer Karen Wegehenkel will be on hand to take portraits of our riders in their finery…on or off their horses. If you don't have a horse but you enjoy dressing up, you are more than welcome to attend, and get your picture taken.
***UPDATE***
A gallery of photos from the event to enjoy: