Otto
2019 BLM Mustang gelding
Type of Rescue: Animal Control Surrender
Intake Date: 12/6/21
Adoption Date: 3/31/23
Length of Time with SAFE: 1 year 3 months
ADOPTED!! by Gabby
Otto arrived in early December 2021 a few days after his herd mate, Cramer. The two horses were part of a three horse Animal Control seizure. Otto arrived at SAFE in desperate need of some groceries, covered in lice and suffering from a severe tooth infection. Thankfully, Otto made a full recovery, and has transformed into a shiny healthy buckskin gelding. He spent his time in a large paddock with his bestest friend Cramer, along with Montana and Artie. Otto was started under saddle in May of 2022, and did great.
Today
Otto now lives with his new loving family in Darrington! His new life includes a little girl, Evie, who will eventually get to ride Otto, a couple other horses and even a goat. Gabby created Otto's very own Facebook page where we are thrilled to see regular updates on their active lives and adventures.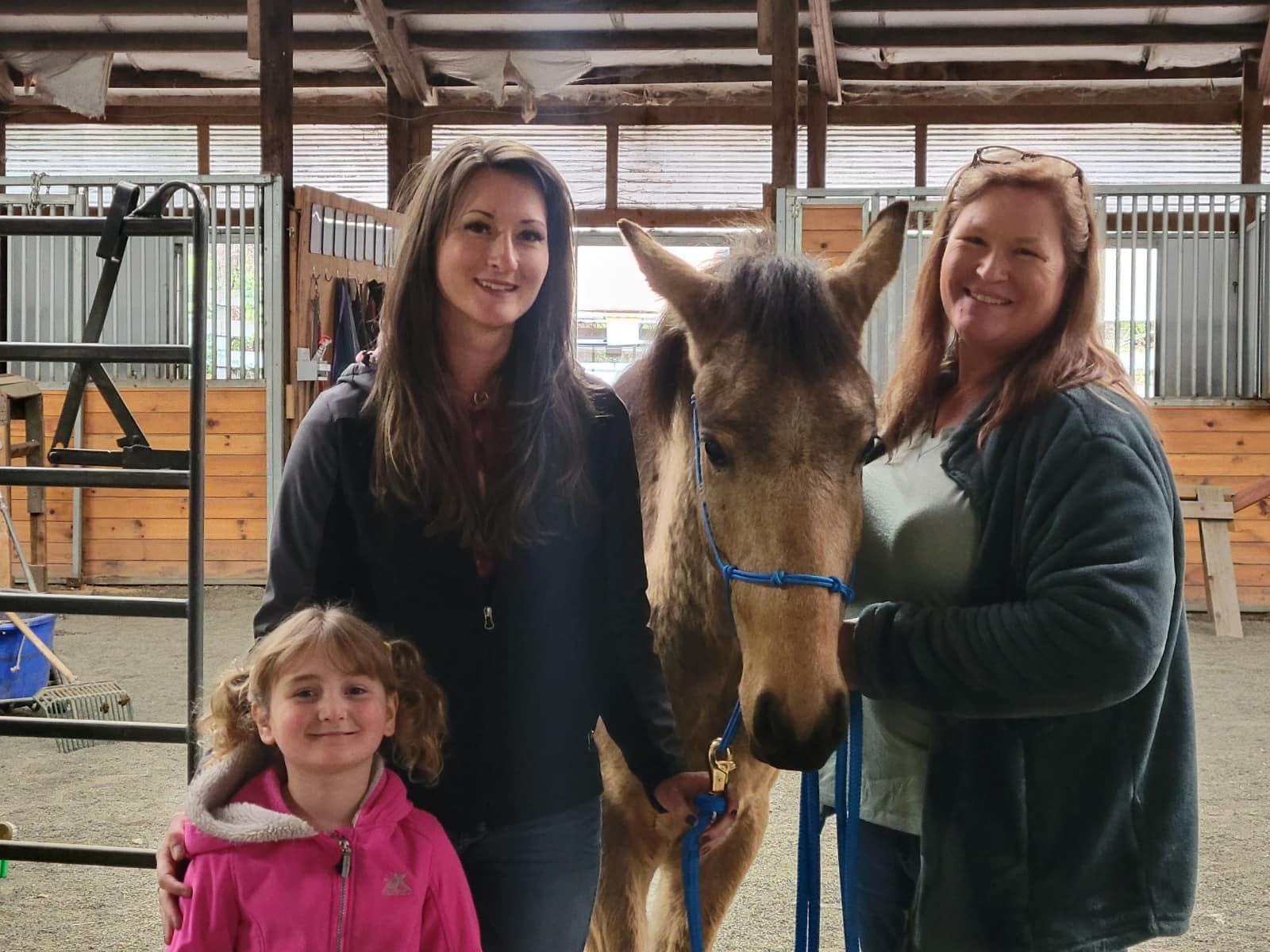 Otto was born to the desert, raised alongside sun-warmed rocks and plump lizards in the wilds of Nevada. He was rounded up, tattooed, and, via some circumstances unknown to us, found his way to Washington.
A boy of only three, some of his adult teeth still sitting unerupted, Otto experienced something most horses will be lucky enough never to even imagine: being seized by Animal Control.
When he arrived at SAFE, he was sick from an infected tooth, and looking, if not exactly beat-up, definitely beat-down. With his scraggly, manure-stained coat, a mane and tail in a muddy tangle, and a face bumped out from infection, Otto was in need of some immediate TLC.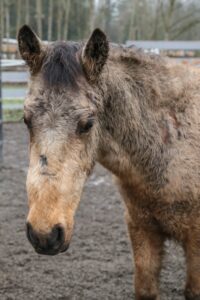 Over the months, he began to transform. He had his infected tooth removed. The seasons changed and his coat began to shed, transforming him from the dishwater color he'd arrived as into a toasted marshmallow of a gelding. He began learning ground manners, and proved to be a very fast learner. He made friends in a herd of geldings: sharing hay nets with big friend Cramer, and playing the day away with Artie. Under saddle, he was a relatively easy start, a brave boy who didn't have a tendency to give his riders any trouble. He trailered off-site to a clinic, and kept his level head in all sorts of new environments and situations. He really was, in all ways including color, a golden boy.
Gabby recognized Otto from his previous life, sometime between the sands of Nevada and the time he arrived at SAFE. It was kismet that this boy would cross her path again, transformed in so many ways, and ready for the next step with someone exactly like her. As someone with experience with green horses, Gabby was the perfect fit for Otto.
So on the trailer he hopped, ending his chapter here at SAFE to begin the next alongside his new loving family. Otto has already been hard at work at his new home: exploring new places, hanging out with his goat siblings, and continuing his great education both on the ground and under saddle.
We are over the moon for our sweet boy, and can't wait to follow his journey.